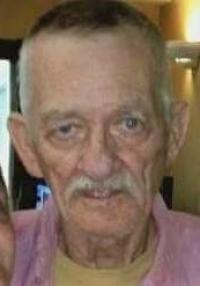 Thomas Strunk, age 77 of Cairo, died Monday, January 27, 2020 at Aperion Care in Cairo. He was born September 18, 1942 in Carterville, the son of Robert and Margaret (Stevens) Strunk.
Thomas is survived by his children, Robin, Margaret, Terry and Clint; sisters, Kathy and Sandy; many grandchildren and great grandchildren. He was preceded in death by his parents, daughter, Mary Strunk, and siblings, Betty, Colleen, Micki, Geneva, Louise, Ronnie, Charles, Jack, Terry, and Jerry Lee.
Thomas was a truck driver and enjoyed mechanics and working on cars. He loved to spend time with his great-grandchildren whenever he could.
There will be no services held.