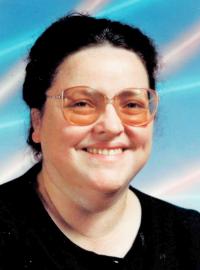 Pamela Diane Bracken, age 66 of Anna, went to be with the Lord, Saturday, June 13, 2020 in the St. Louis University Hospital. She was born December 29, 1953 in Anna, the daughter of Lester S. and Mildred (Hurley) Lazenby. She married the love of her life, Will Bracken on July 10, 1982 in Anna.
Pamela is survived by her husband Will Bracken of Anna, daughter, Amber (Robert) Mayberry of Anna, Nathaniel (Kaelynn) Bracken of Grayling, MI; eleven grandchildren, Alexandria, Ava, Kylie, Titus Mayberry, Carson, Remington, Grayson, Easton, Emerson, Winston, and Samson Bracken; sisters Tina Bryant and Mary Lazenby both of Anna; brothers, Leroy Lazenby of Rockford and Lester Lazenby Jr of Houston, TX; mother in law, Mildred Fox, sister in law, Helen Bracken both of Jonesboro; brother in law, Bobby Bracken of Jonesboro, brother in law, Jim (Jacque) Sharp of Pekin, brother in law, Albert Hileman of Anna; many nieces and nephews; other relatives and friends. She was preceded in death by her sister in law, Rena Hileman and brother in law, Louie Bryant.
Pamela was a member of Trinity Pentecostal Tabernacle in Jonesboro for many years. She loved spending time with her family and her church family and will be dearly missed by everyone. She worked for the Jonesboro School District as a Teacher Assistant.
Funeral services will be held privately for her family.