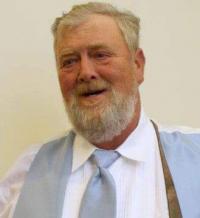 Larry Nance Sr., age 66 of Jonesboro, formerly of Cobden, died Sunday, June 28, 2020 at his home. He was born March 20, 1954 in Anna, the son of Lawrence Stanley "Jim" and Eva Mae (Cobb) Nance. He married Tammy Malone on October 22, 1983 in Cobden.
Larry is survived by his wife, Tammy Nance of Jonesboro, children, Scott (Jody) Nance of Jonesboro, Larry Joe Nance Jr. of Jonesboro, Timothy (Susan) Nance of Anna, Kevin (Ezanya) Nance of Louisville, KY, & Danyell Dent of Cobden; grandchildren, Adam & Hannah Nance, Nicole, Macayla, & Landon Nance, Othneil Nance, & Anna Gwynn Nance; siblings, David (Sherry) Nance, Jeffery (Aimee) Nance, & Neal Nance all of Cobden, lots of nieces & nephews; other relatives and friends. He was preceded in death by his parents.
Larry was a baptized believer and attended Immanuel Praise and Worship Center in Cobden. He was the secretary of Union Lodge #627 in Buncombe. He was the president of the Cobden Summer Baseball and Softball Association for many years when his sons played.
Memorial services will be held at 2:00 p.m. Sunday, July 5, 2020 at 5660 Boyd Rd., Anna, IL 62906.