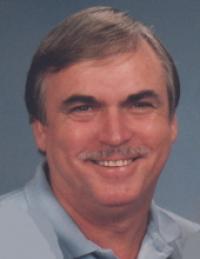 Jimmie Wayne Rambeau, 78, of Carbondale, passed away at home, surrounded by his family, on Thursday, July 16, 2020. Jimmie was born May 26, 1942 in Wickliffe, Kentucky to William and Ona (Wamble) Rambeau. He married Kathleen Denise LeGrand on September 21, 1979 in O'Fallon.
He is survived by his wife, Kathy, by children; Pamela Rambeau of Anna, Jamie (Brett) Blaney of Anna, Jerry (Kathy Ann) Rambeau of Anna, Jennifer (Timothy) Ting of Carbondale, and Natalie (Jim) Rotramel of Herrin; his sister Linda (Tony) Helton of Villa Ridge; fourteen grandchildren; many great grandchildren; and extended family members.
He was preceded in death by his parents; son, Jimmie Rambeau Jr; daughter, Rebecca Rambeau Tellor; and brother, Gene Rambeau.
Jimmie served his country in the US Air Force from 1959 – 1963. He then went on to work as an electrician with the IBEW Local 702 for over 50 years. He worked at the SIUC campus for 25 years until his retirement.
Jimmie was a member of the Moose Club in Anna, the Elks Club in West Frankfort, the Eagles Club in Carbondale, the American Legion in Murphysboro, the Astronomy Association of Southern Illinois, SIU Civil Service, and IBEW #702 Retirees Club.
Jimmie loved astronomy and space. His favorite pastime was looking through his telescopes. He could point out different constellations, planets, and stars in the sky. Jimmie loved camping and going to the star parties at the Land Between the Lakes Planetarium in Kentucky. To pay tribute to Jimmie, the family requests that you walk outside to enjoy the view of the night sky and look for shooting stars.
Private graveside services will be held for the family at Casper Cemetery. Graveside military honors will be conducted by the Carroll P. Foster Post #3455 of the V.F.W. in Anna and the Scott Air Force Base Honor Guard. Memorials may be made to the Salvation Army or donor's choice. Envelopes will be available at the Rendleman & Hileman Funeral Home.