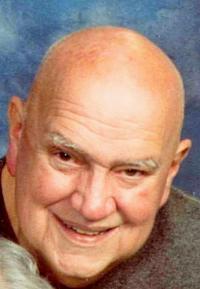 Randall Eugene "Randy" Bridges, age 71 of Anna, died Monday, July 27, 2020 in the Landmark Hospital in Cape Girardeau, MO. He was born February 22, 1949 in Anna, the son of Leo E. "Gene" and Mary Lou (Roach) Bridges. He married Christine Roberts August 18, 1979 in Anna.
Randy is survived by his loving wife, Christine Bridges of Anna; children, Scott (Heather) Carter of Anna, Angela (Ryan) Smith of Pocahontas; eight grandchildren, Manda Harris, Gage Brock, Makenzie Carter, Hayden Carter, Ethan and Zach Smith, Meredith and Camden Carter; two great-grandchildren, Kaison Smith and Mallory Harris; brother, Rodney (Dimple) Bridges of Cape Girardeau, MO; other relatives and many friends. He was preceded in death by his parents; and daughter, Annette Lynne.
Randy was an amazing artist, he loved painting in different mediums and working with ceramics. He was a member of Mount Moriah Lutheran Church for many years. Randy retired in 2003 from Choate Mental Health and Development Center. He dearly loved spending time with his companion Bitter Sweet.
Funeral services will be at 1:00 p.m. Friday, July 31, 2020 in the Rendleman & Hileman Funeral Home in Anna with Pastor Mark Hasty officiating. Interment will be in the Anna Cemetery. Friends may call from 5 to 8:00 p.m. Thursday, July 30, 2020 in the Rendleman & Hileman Funeral Home in Anna. Friends are asked to dress in bright colors in honor of Randy. Everyone attending will be required to wear facial coverings and observe social distancing. Maximum occupancy of the funeral home will be limited to 50 individuals at one time. Memorial contributions may be made to Mount Moriah Lutheran Church or St. Jude Children's Research Hospital. Envelopes will be available at the funeral home.