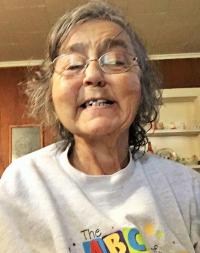 Mary Ann Archery, age 68 of Anna, died on Wednesday, January 29, 2020 at Memorial Hospital in Carbondale. She was born February 16, 1951, the daughter of Robert Lee and Loretta (Vancel) Forehand. She married Robert Lee Archey. He preceded her in death.
Mary Ann is survived by her son, Shannon Archey of Anna; grandson, Damon Archey of Karnak; nieces, Kristi and Rachel Walker both of Carbondale; many other relatives and friends. She is preceded in death by her parents; husband, Robert Lee Archey; sister, Sharon Kay Walker; and brother, Robert "Jim" Forehand.
Mary Ann was retired from Union County Hospital in Anna where she worked many years in housekeeping.
There will be no services held.