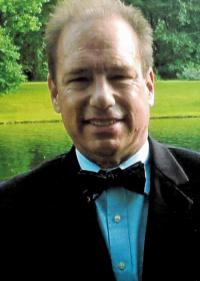 James R. "Jim" Williams, age 61 of St. Charles, MO, died Wednesday, January 29, 2020 in Barnes Jewish Hospital in St. Peters, MO. He was born July 17, 1958 in Anna the son of Robert Ellsworth and Patricia Fern (Manninger) Williams. He married the love of his life Kelly Elders on May 19, 1984 in Carterville.
Jim is survived his wife, Kelly Williams; his mother, Patricia Williams of Anna; brother in law, Pat Elders of Liberty, TX; nieces and nephews; and his sweet fur babies Curry and Sydne; other relatives and many friends. He is preceded in death by his father, Robert Ellsworth Williams; maternal grandparents, Fern and Mary Manninger; paternal grandparents, Marion Ellsworth and Bertha Williams.
Jim is a graduate of Southern Illinois University Carbondale. He loved cheering on the St. Louis Cardinals and the Stanley Cup Champion St. Louis Blues.
Funeral services will be at 3:00 p.m. Sunday, February 2, 2020 in the Rendleman & Hileman Funeral Home in Anna with Rev. Beth Elders and Pastor Doug Bridgeman officiating. Friends may call after 12:00 p.m. and until the service hour at 3:00 p.m. at the funeral home. In lieu of flowers the family has asked that memorial contributions be made to P.A.W.S. in Anna. Envelopes will be available at the funeral home.