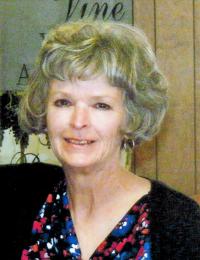 Dianna Lynn Holcomb, age 65 of Anna, died Monday, February 10, 2020 at her home. She was born September 6, 1954 in Anna, the daughter of Beckford and Alma Louise (Gregory) Garris.
Dianna is survived by her daughters, Rebecca (Kelly) Patrick and Candace (Cecil) Salyers of Anna; grandchildren, TJ Kell, Carsten Christy, Paisley Kerr, Madelyn Patrick, Connor Patrick, Kaylee Patrick, Cassidy Salyers, Haley Salyers; three great-grandchildren; brother, Mark Garris; other relatives and friends. She is preceded in death by her parents and sister, Sondra Heckes.
She was a long-time employee of Addus Healthcare for 28 years. She especially loved spending time with her grandchildren.
Graveside services will be at 11:00 a.m. Monday, February 24, 2020 at Jonesboro Cemetery. There will be a memorial dinner at 3:00 p.m. on Sunday, February 23, 2020 at the Duck Inn. Friends and family are invited to attend and everyone is asked to bring a side dish to share. Memorials may be made to the Rendleman and Hileman Funeral Home. Envelopes will be available at the Duck Inn and the Cemetery.