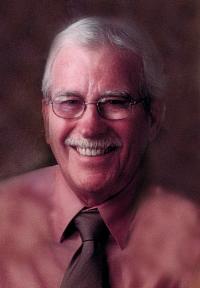 Homer Lee Forby, 91 of Cobden, died Wednesday, July 29, 2020 at his daughter's home in Carbondale.
He was born on March 6, 1929 in Jackson County, Illinois. His parents were Herb and Ethel (Maze) Draper. He married Anna Bernice "Neicey" Lamer on March 6, 1948 in Piggott, Arkansas.
Homer is survived by his wife Neicey of Cobden; one son, Jeffrey L. (Susan I.) Forby of Cobden; his daughter Lynn Geske (partner Hasan Sevim) of Carbondale; 3 grandchildren, Emily (Robert) Gaddis, Travis (Joni) Geske and Ellen (Caleb Robinson) Geske; 6 great-grandchildren, Ryan, Erin and Ethan Gaddis, Sabrina Geske, Laina and Elise Robinson; three nephews, Gary, Mike and Eric Forby; other relatives and many friends.
He was preceded in death by one brother, Paul Forby and a son-in-law, Frank Geske, Jr.
Homer was a member of Union Congregational Church in Cobden. He served as mayor of the Village of Cobden as well as a member of the city council. He was a member of Cobden Masonic Lodge #466. He was very interested in science and loved his Honda Gold Wing. He was a mechanic for the Illinois Department of Transportation.
Family and friends may gather from 11:00 AM until the time of service Saturday, August 1, 2020 at Rendleman & Hileman Funeral Home in Cobden. Masonic rites will be held at the funeral home at 11:00 AM.
Memorial services for Homer Lee Forby will be held at 1:00 PM Saturday at the funeral home with Jason Forby officiating. Everyone attending will be required to wear a face covering and observe social distancing guidelines. No more than 50 individuals will be allowed in the funeral home at any time. Private interment will take place in the Cobden Cemetery at a later date.
Memorial contributions can be made to Hospice of Southern Illinois or the Cobden Park Project. Envelopes will be available at the funeral home.
Rendleman & Hileman Funeral Home in Cobden is in charge of arrangements.